Tour, Travel, and Hospitality Directory User Guide
Travel Planners: How to Find That Next Great Thing
Organizations & Businesses: How to Engage Visitors, Establish Brand Authority, and Improve SEO
Travel Planners
You can find listings based on keyword search, tags, locations, categories, and more.  Simply start on the home page and start searching by location or keywords. 
Organizations and Businesses 
Consider these questions before you start filling out your listing:
Is this a reputable site? Put another way: if a customer saw me on this site, would they view my business as more or less legitimate?
Is some part of my target audience likely to discover my listing here? If not, then the listing might not be critically important to you.
Is this site going to help my Brand SEO? Is it going to establish data relationships and trust factors between my social profiles, business listings, blog and website relevant and related content? 
Please note that only logged in members can submit or claim listings, review, and comment. (membership is free, listings are a paid subscription). 
To Add or Claim a listing please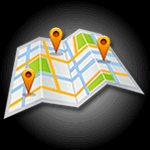 Login
Join / Register
The Tour Guide Press Directory Can Collect and Update Fresh Info From A Variety of Sources
What to Expect from a Quality Directory
Decent niche directories typically include info about the listing organization/business, location, links to social media and youtube, website links, phone number, contact form and/or email, image and video gallery, interactive map with directions, ratings and reviews.
Like most other relevant niche directories these listings serve a valuable purpose in adding another citation of NAP (name, address, and phone).
Special Features
This directory takes things to the next level by presenting interesting and engaging content for readers, while also establishing important 'data relationship' connections with profiles and content. 

Features include RSS Post Feeds from websites, Local Weather Forecast, Facebook, Pinterest, and Twitter Feeds, YouTube Channel Slideshare viewer, and PDF Brochure viewer. 
Additional custom code will generate structured data snippets to fine tune search engine understanding of your listing and brand content and data relationships.
Things You Can (Should) Do For Off-Site SEO and Traffic Attraction
Like and share … with custom edited descriptions… the more mentions the better. 
Google Analytics and Google Search Console (aka webmaster tools) – this applies to your website but provides valuable insight into what your audience cares about … and that tells you what people are not seeing about you.
Bing Webmaster Tools — Bing/Yahoo is a rich source of quality visitors
Write… Stories, Articles, Images, Video… daily on social, GMB, blogs,… if you aren't engaged, why should your audience?

Don't forget to promote your listings. 
As a member of the Community Network you have posting privileges on TGP Social Bookmarks. You can add an editorial summary, image, and link to the directory listing; and then share the social bookmark on social media to increase mentions. 
Once You Have Claimed or Added Your Listing, You Can Edit These Valuable Custom Features
Add a Google Map to Your Listing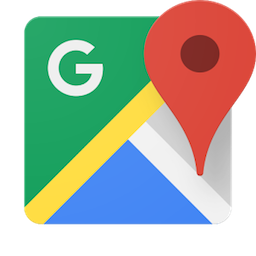 Simply type or paste your business address in the field and click the Fine on Map field.
EXAMPLE: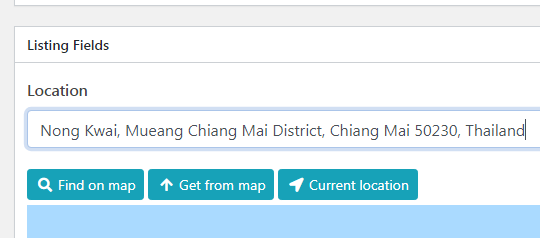 Google My Business Map Page URL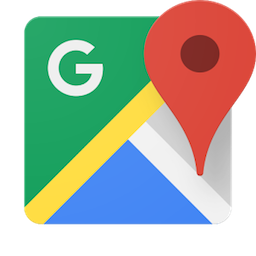 You can (and should) link to your Google My Business Map from your directory listing. If you're the least bit interested in getting found in search results the importance of optimizing your Google My Business account and establishing data relationships to brand and relevant content cannot be overstated.
Google prioritizes "Brands" in search results. A one-person operation qualifies as a brand if you take the time to establish it. Local small businesses can have an advantage over larger companies in local search – if they do the required work to establish their brand.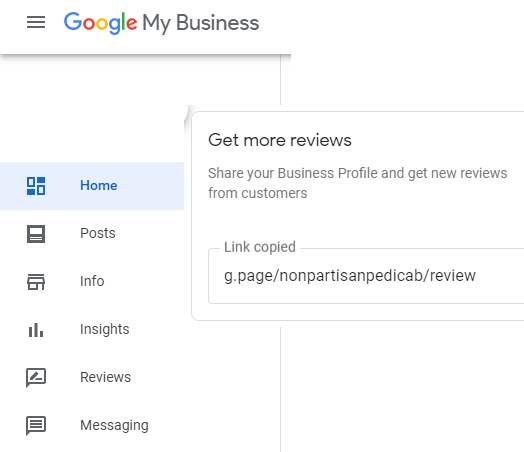 Your GMB map page URL can be used in a couple of places in your listing.
1) where the G+ profile link is indicated
2) in schema fields for "HasMap"
Schema is explained below: Structured Data. 
EXAMPLE:
https://g.page/mygmbname/
WHERE TO GET THE LINK?!?
You can get this link by logging into your Google My Business account (https://www.google.com/business/), making sure you're on the Home screen and look for "Get More Reviews" (not the review page) an area on your GMB Home page that has a link to your GMB map display and a prompt for someone to leave a review.
Don't use the trailing URI part, so instead of  https://g.page/mygmbname/review/  use https://g.page/mygmbname/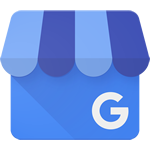 Display RSS Feed of Posts from Another Website
This will pull from an RSS feed and display text excerpt, links, and the post thumbnail (featured) image. To show the thumbnail it needs to be included in the source RSS feed which probably requires adding a plugin to the origin website.
Displaying posts will not just boost SEO value, but lets people know more about your site and prompts them to go to visit and read more. 
EXAMPLE:
https://phuketelephantpark.org/feed/
Display Twitter Feed(s)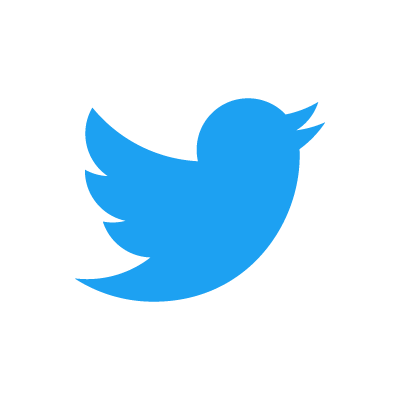 Increase social engagement between you and your users, customers, or fans
Save time by using the Custom Twitter Feeds plugin to generate dynamic, search engine crawlable content
Get more follows by displaying your Twitter content directly on your listing
Improve your SEO as all of that quality keyword-rich Twitter content is directly embedded and associated with your account
Keep users on your site by letting them reply and like your Tweets directly on your listing
Two separate Twitter Feeds are enabled for Listings – one using a Twitter SCREENAME, and another one creating a feed from a #HASTAG
EXAMPLE:
SCREENAME
PhuketElephant
HASHTAG
#phuketelephant
Display Facebook Page Posts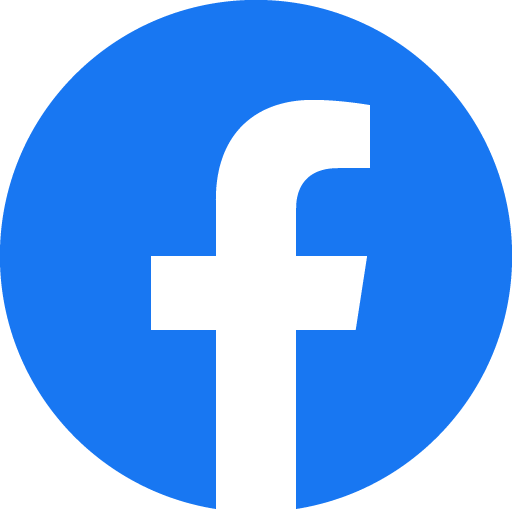 Super simple to set up – 10 second setup with no Facebook Developer App required
Display feeds from ANY Facebook page – even ones you aren't an admin of
Facebook feed content is crawlable by search engines adding SEO value to your listing and connects your social profile with your niche authority
If you have a Facebook page with a URL like this: https://www.facebook.com/phuketelephantpark then the Page ID is just phuketelephantpark. If your page URL is structured like this: https://www.facebook.com/pages/phuketelephantpark/123654123654123 then the Page ID is actually the number at the end, so in this case 123654123654123.
Due to recent changes to the Facebook API it is no longer possible to display a feed from a Facebook Group.
Any Public Facebook Page can be displayed, a Facebook app/API is not required.
EXAMPLE:
phuketelephantpark
Just need to add the Facebook Page ID. 
Display Pinterest Board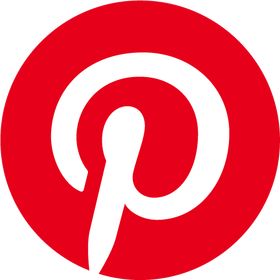 Displaying Board posts from Pinterest is a great way to liven up listings and engage with visitors.
EXAMPLE:
https://www.pinterest.com/phuketelephantpark/phuket-elephant-park/
Please note this works for BOARDS not profiles.
Create Additional Schema Structured Data

Schema structured data (aka data snippets, or rich snippets) is a system developed by Google and other major web developers to organize the behind the scenes data of what web pages are about – the hidden code that isn't visible to people looking at the page.
Directory listings automatically generate Organization > LocalBusiness structured data using the information from your listing.
Additional schema-type and details can be added to strengthen how well search engines understand  your content and your organization – which in turn can help you show up better in search results.
Schema is considered important for SEO; and is worth spending some time on it. But it can be frustrating matching up available schema "types" with your own business. For a list of schema types you're encouraged to visit schema.org for a preview.  But you really don't need to agonize over fully understanding it or how it works, it is simple to implement from the Listing Editor that shows available  types.
It is worth noting that NAP, name-address-phone information should be carefully maintained to be consistent across all the places on the web where you have your business citations listed. 
Google offers a simple structured data testing tool to confirm schema validity for web pages.  Just enter a URL address of a page and you'll see what Google sees, and also that some details are required while others are just recommended. 

This tool can be found by clicking a link at the top of your listing editor page or by going here https://search.google.com/structured-data/testing-tool/u/0/ .
Results might look something like this, and will highlight required or recommended info: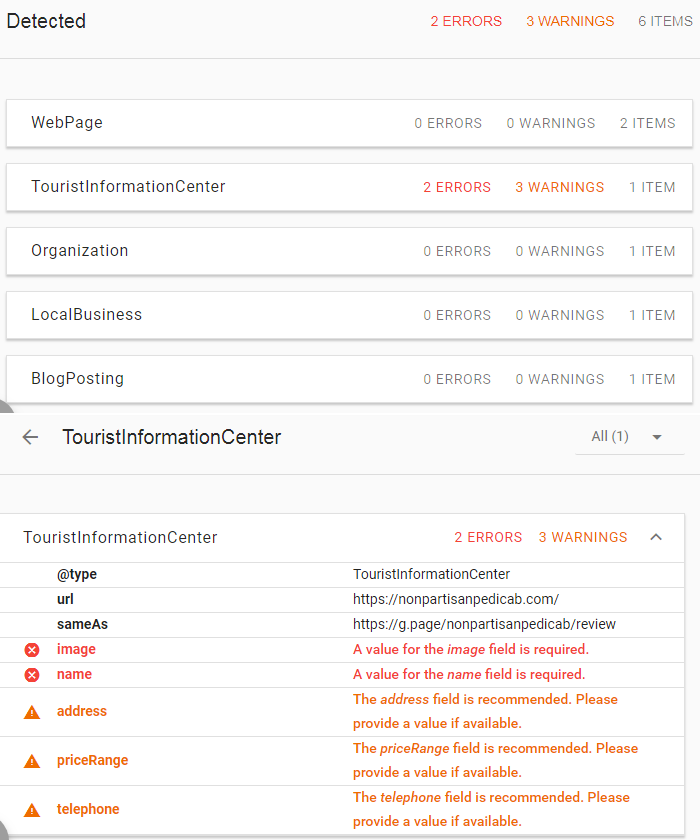 EXAMPLE:
We use the schema data to advise Google about data relationships between brand identity and content. The more they know, the more likely you and your content will show up in search results.
Of particular importance are webpage URL addresses. There are 3 that we focus our attention on:
Your Website Homepage https://mywebsite.com
Your Tour Guide Press Directory Listing page https://tourguidepress.com/directory/d/tours/mylisting/
Your Google Maps URL (Google My Business) https://g.page/mygmbname/ 
Where the Listing Editor field is looking for Website use your primary website address.
Where the system is looking for SameAs we'll use the Tour Guide Press Directory listing address in order to connect that data with your brand identity and primary website. SameAs is defined as another "URL of a reference Web page that unambiguously indicates the item's identity" – meaning the SameAs URL tells more about you. In addition to directory social profiles can also be used as SameAs URL.
Where the system prompts HasMap use the Google My Business Map g.page URL
You can find this URL by logging into your GMB account, making sure you're on the Home screen and look for "Get More Reviews" (not the review page, but an area on your GMB Home page that has a link to your GMB map display and a prompt for someone to leave your review. We recommend using the link without the review prompt. Instead of  https://g.page/mygmbname/review/  use https://g.page/mygmbname/ for your HasMap URL. This URL can be used in the G+ Listing Field at top of your listing options too.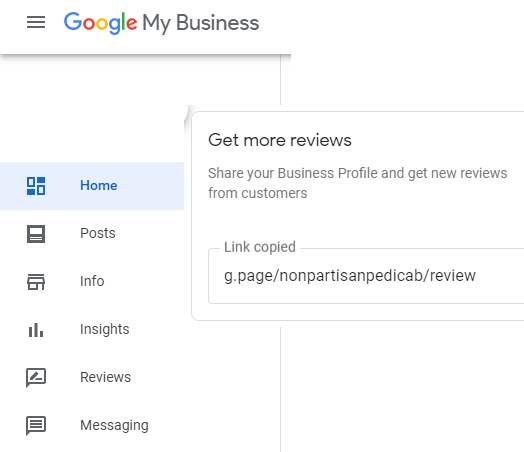 YouTube or Vimeo + Display YouTube Channel

Two areas display videos in your listing – the first one shown just below your description area accepts Vimeo or YouTube URL or ID. You can add more than one.
You can also promote and play your YouTube channel direct from your listing. Engage visitors with access to your YouTube channel without needing to leave your listing.
EXAMPLE:
UCxk3UjPdoNCblZ91unUoVLg
The only edit required is the Channel ID. 
Display PDF Brochures in a FlipBook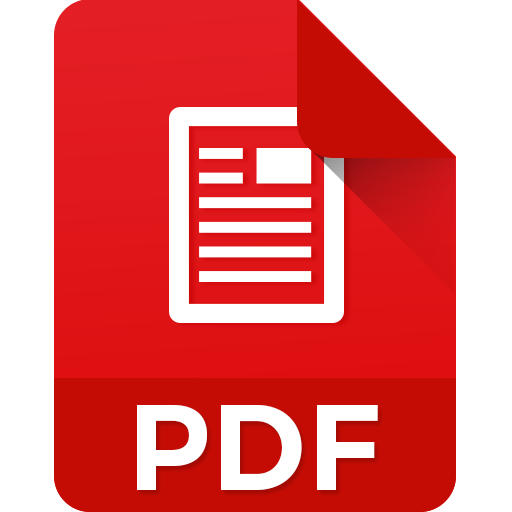 Flipbooks are great ways to let people peruse your brochures. It is also possible to provide visitors with a download link.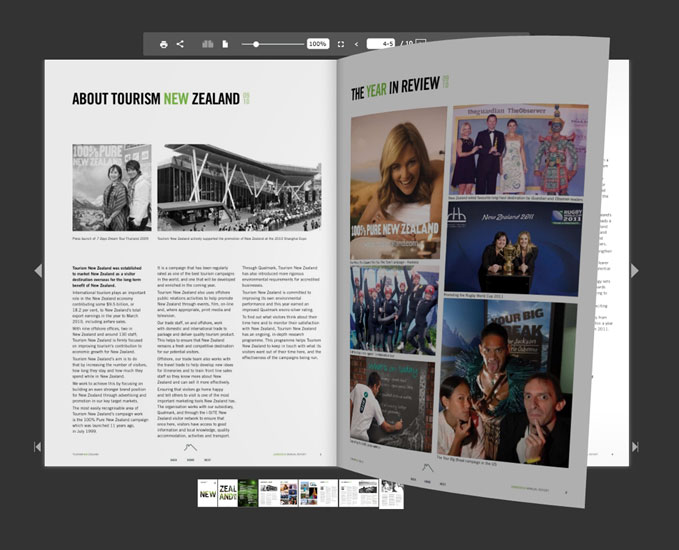 EXAMPLE:
The PDF Flipbook feature can work simply by addin the URL to where the PDF is located. 
http://www.phuket.com/travel-guide/phuket.pdf
However it can also be customized with a shortcode different cover image to improve engagement and views.
If you'd like to add customizations, leave the PDF Flipbook URL field blank and add something like this to the PDF Flipbook Shortcode field
[flipbook pdf="http://www.phuket.com/travel-guide/phuket.pdf" lightbox="true" cover="https://res.cloudinary.com/dvtpx1qru/image/upload/v1568664701/clicktoview2_taokk6.jpg"]
Flipbook presentations use the external link to your PDF. It's not necessary to upload or add it to your listing. The presentation uses a lightbox modal which pops the flipbook to full screen size. You can change the cover image for the brochure popup. These don't always work properly so take the time to test.
Display Slideshare Presentations

Embedding presentations from Slideshare as part of your directory listing adds interesting and engaging content for visitors.
Slideshare encourages embedding presentations and makes it easy to copy code specifically for embedding into Wordpress sites. 
Displaying Slideshare presentations requires copying embed code from Slideshare. Create an account if you don't have one, and login. You can display your own presentations or Explore (https://www.slideshare.net/explore) categories.  Look for the 'share' button, click it and a popup will show different links and code to copy.
Simply copy the Wordpress Shortcode and paste it into your listing custom field.
EXAMPLE:
[slideshare id=55878676&doc=throughthelensofaniphone-alaska-151207034630-lva1-app6891]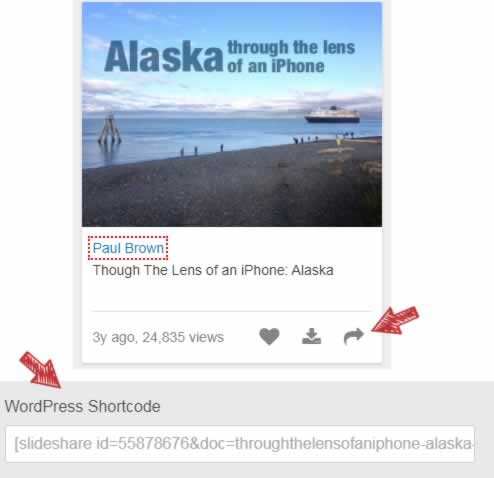 Display Local Weather Forecasts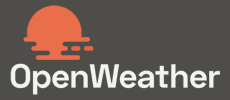 Showing visitors useful and current information is a good way to gain their trust and to keep them coming back for more info.
[awesome-weather location="oklahoma city"]
EXAMPLE:
Be aware that the weather widget might not recognize or find your location using the name you enter. The owm_city_id= approach is better. The weather shortcode can sometimes work by using a city name such as location="oklahoma city" but you'll need to check to see if it returns the weather report.  The surest method is to find the owm_city_id="4544349″ which can be found on the OpenWeatherMaps website. 
If you'd like to change the temperature display to celsius, add this to the shortcode units="C" .  [[awesome-weather owm_city_id="4544349″ units="C"]]
Navigate to openweathermap.org/find?q= and search for your city.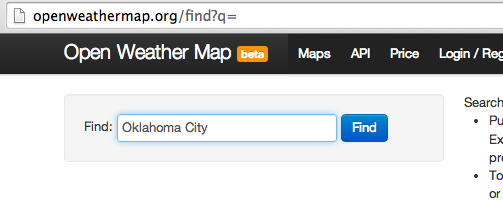 When it is finished searching you will see a list of cities that match your search. You may see multiple results for your search.

Click on the City name that you want and it will take you to a specific city page for that city. Look at the URL for that page. You should see an ID in it. Simply copy that URI. For Oklahoma City it is 4544349. not the whole address, just the id part.

The listing editor includes samples you can cut and paste into the listing custom field. It's possible to add additional HTML text content to enhance your display.
Featured Image
The featured image is important for several reasons – it is used on the directory on archive list pages, and map icons; and also used for image in schema structured data.
A rectangular shape works best, 512×512 px is recommended. It requires uploading your preferred image to the library. Please be sure to optimize images (file size/resolution) before upload to get better performance.
Image Gallery
The image gallery uses images you upload to a library assigned to your listing.
Please optimize images for file size/resolution and dimensions before uploading. 
Images can be different sizes and aspect ratios. The first image in the gallery sets the height of the gallery area – meaning you might want a tall (portrait layout) image as the first one in the gallery so that things display better.
Ratings and Reviews
The ratings and reviews trust factor is critically important to most businesses for several reasons. People read them when making travel plans and search engines use them to evaluate authority. Activity and engagement associated with them is also tracked, especially on sites like TripAdvisor and Google GMB. Star ratings on search result snippets get a higher click through rate (CTR).
But you should be thinking things through. They have been abused by fake reviews and over applied in structured data code. This means being careful about how you use them.
One thing we add to our hosted and managed website plans is the ability to display reviews from trusted sources within the website without having to send people offsite. Unfortunately that feature is not practical for automation on the directory. 
Custom Meta Description & Social Share Data
When Google displays search results they will consider using your supplied Meta Description as the "snippet" summary.
Scroll down the listing editor to find options for editing/adding more details.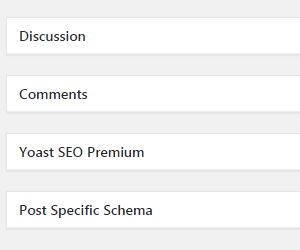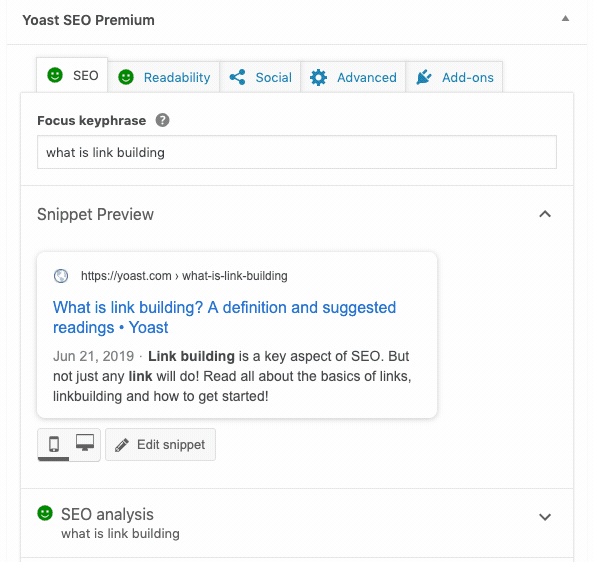 EXAMPLE:
Create, Edit and Preview
Customized Meta Description (snippet)
Customized SEO Title
Custom Facebook and Twitter Info and Images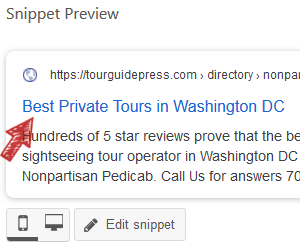 Discussion – Comments Section
If you're going to use your Directory Listing for interacting/engaging with your audience, you might want to consider enabling discussion and comments (they are disabled by default).
Nobody is interested in spam, so comment authors need to be members, and comments require manual approval by listing admin.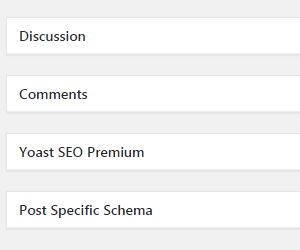 EXAMPLE: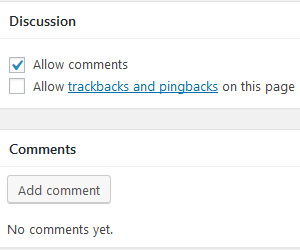 Display Community Membership Link
One of the high value aspects of membership of the Tour Guide Press Community Network is the opportunity to connect profile information with niche relevant content and other social media accounts. This builds authority trust factors people look at, but also is a major influencer on building authority with search engines. 
The Directory Listing account profile is displayed on directory listings with profile image, cover image and link to the member profile page. 
EXAMPLE: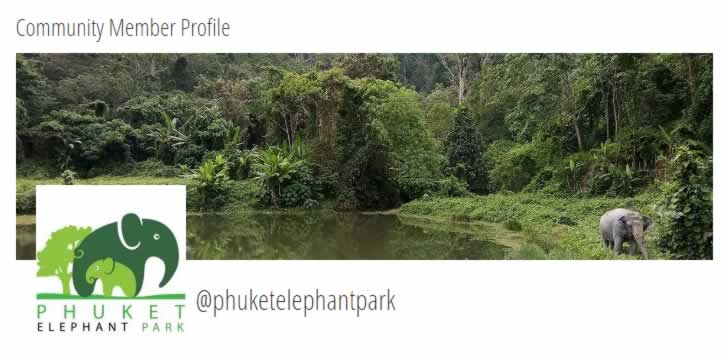 The Community Member Profile information is presented by default, but can be removed from the custom field shown on the listing editor. It links to member profile which shows activity and links to other trust factors.