Tour, Travel, and Hospitality

Web Publishing

Community Network
Business Development Platform
Get Access to the Tools, Services, and Resources Needed to
Attract and Convert Customers
Do-it-Yourself DIY

Done-For-You DFY

Do-It-For-Others DFO
Use the Power of the Crowd to Reduce Costs and
Give People and Search Engines What They Are Looking For
Enhance Your

Digital

Marketing

and

Brand SEO
Trust & Authority =

Content 

and 

Activity

Connected to Your Brand
Hosted Tools and Assistance For
Content Marketing - Search Engine Optimization - Social Media Syndication - Relationship Marketing - Lead Generation
The World is a Big Place With Lots to See and Do,
So is the Community Network
Please Follow Links or Scroll Down For Details
Figuring Out Your Options Is A Little Bit Like Drinking From A Firehose
Please Contact Us For Free Advice and Professional Recommendations
Do You Know Your
Expertise

,

Authority

, and

Trustworthiness

(E-A-T) Score?
Successful Brands, Content Creators, and Marketers Can't Just Rely Only On Expensive Advertising and OTA's
FACT -
You Probably Could Do A Lot More To Maximize Marketing Opportunities;
CASE -
The Big OTA's, Social Networks, and Search Engines Really Don't Care If You Succeed, and You Need to Diversify How People Find Out About You;
CONCEPT -
Small Operators Can Apply the Same Strategies Used Successfully by Large Conglomerates Without Needing The Huge Budgets.
IDEA -
What Could Be Done To Better Manage Your Target Customer Decision-Making Process Using Content and Relationship Marketing?
Consider the "Sales Cycle" and the "Stages of Travel":
Discovery, Research, Decision

Dreaming, Planning, Booking, Experiencing, Sharing
Keep in mind that few people make a purchase decision the first time they view information. What do people see when they search your brand? 
CONSIDERATION -
People and search engines seek answers to questions / solutions to problems. Focusing on this intent is what earns better results.
---
The Local Knowledge Advantage
No matter the size of the organization it's no secret that in order to get discovered and convince people to trust you it is important to build brand recognition across multiple channels (video, social, reviews, search, maps, blogs, OTA's, advertising, directories, etc.).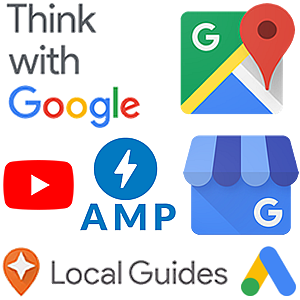 When it comes to showing up in search results one thing that is often overlooked is the need to not just promote a business, but to also establish the authority of content creators; i.e. "author rank" or "authorship". 
To underscore this point: Google publishes a 165-page guide for it's team of quality rating staffers (10,000+ people that evaluate search results); it refers to the importance of expertise, authority, and trustworthiness (E-A-T) more than 150 times and instructs raters to judge the writers and not just the websites. 
Small operators should try to demonstrate their expertise. Consider becoming a Google Local Guide. Start by optimizing Google My Business (GMB), which is good for verifiable trustworthiness, but expertise and authority requires more work. It's why the community network connects social profiles to relevant content using data relationships.
Note that network profiles and activity streams get indexed quickly by Google. If they consider it important, maybe you should too.

Invest in creating useful information and get more value from existing marketing channels by making sure they are connected to your profile(s) and relevant quality content. Here's One Way To Do It
---
Balance Your Time, Money, and Effort
Show People and Search Engines What They Are Looking For
Tour Guide Press is a large toolbox full of different solutions (free and paid) that make marketing more effective and affordable. 
Let us know what you'd like to achieve and we'll make a recommendation.
Read more about E-A-T Scores here.
Hosted & Managed Solutions For:
Content Marketing, Relationship Marketing, Social Media Syndication, Search and Conversion Optimization
Membership

(free & paid)




Reduce costs and make marketing easier and more effective. Increase author E-A-T with free access to robust profiles, editorial backlinking, events calendar, job board, and more. Upgraded membership unlocks high-performance resources.

Web Publishing


Incorporate proven tools and the latest strategies for creating, distributing, and aggregating to and from social media, blogs, reviews, maps, and more.

Technical Marketing


Data connections and co-citation/co-occurance increase mentions & impressions, and boost small brand SEO. Especially for Mobile-First Indexing, Voice Search, and Local Search results.

Flexibility 


Do-it-Yourself, Done-For-You, Do-it-For-Others
Before investing in ways to attract more potential customers (ads, paid SEO, OTA upgrades, etc.) focus on improving conversions.
There is a lot you can do to get more customers without getting more web traffic. And remember, people seldom make a purchase decision the first time they see your info. Stay in touch, and try to get seen in more places.
Why Join The Community Network?


Tour Guide Press Free Membership Will Increase Brand SEO Authority by Connecting Your Social Profiles with Links to Your Facebook, Google, Tripadvisor and Yelp Reviews, PLUS Events Calendar & Job Board, Bookmark (editorial backlink), Business Forum Access, Affiliate Referral Rewards, and Activity Stream.
Googlebot Will Likely Crawl and Probably Index Profiles and Activity.
Additional Network Resources Can Help Supercharge Digital Marketing and Brand SEO.
Advanced Capabilities are Featured in Directory Listings, and Author Postings, and Website/Blogs.
Examples of Useful & Valuable
Resources
Member Profile (free) - community network member profiles connect your various brand identity profiles with relevant content and activity. DO NOT OVERLOOK THIS.
Website/Blog (paid) - you can post to your TGP site and automatically syndicate that content to multiple social accounts (including Google My Business); display your Youtube channels, social posts and/or other website RSS feed; do live search of your other website; display real reviews from Tripadvisor, Google, Facebook, and Yelp; benefit from structured data & co-citation SEO; and access more premium tools than you'll ever use.
Directory Listing (paid) - display your Youtube channels, social posts and/or other website RSS feed; benefit from structured data & co-citation SEO; and more.
Social Bookmarks (free to members) - submit a link to your website; add image & custom descriptive summary for a quality editorial backlink. Share it on your social network for more buzz from bigger online footprint and data connections.
Guest Post Authority Articles (paid) - not really a guest post, but an Authorship post.  Build E-A-T through authoritative articles linked to brand identity. Includes extra uumph. 
Please scroll down or follow links for more details.
Core Marketing Principles
Discover, create, distribute, and aggregate useful shareworthy information.
Establish relationships between small brands and potential & existing customers.
Connect social profiles, reviews, and interesting content.
Travelers 
Compare Options
See Video and Images
Check Ratings and Reviews
Monitor Social Activity
Contact Before Booking
Businesses & Organizations
Answer Questions
Respond to Trends
Diversify, Automate & Streamline Marketing
Budget Time, Money, & Efforts
Measure What People Care About
Search Engines
Brand Identity
Location Info & Editorial Backlinks
Data Signals & Activity
Verifiable Information
Fresh and Trending Content
Complete, Evergreen Answers


You Have Not Seen A Directory Like This
Maybe It Should Be Called An Advanced SEO Marketing Hub
Much More Than "Just a Link" or Simple Online Business Card
A key feature of the Community Network is the Tour, Travel, and Hospitality Directory
Like other quality directories, these travel related listings show Contact NAP Citations (name, address, phone), Website, Email & WhatsApp Links, Map Directions, Ratings & Reviews, Video/Image Gallery, customizable HTML description, and a secure email contact form.
What really sets things apart is fresh updated content from Website/Blog Post Feed(s), Local Weather, Facebook Feed, Pinterest Feed, Twitter Feed, YouTube Channel, and display of Slideshare, and PDF Brochure Flipbook. 
Profile links to Social Accounts are set as "dofollow" to better connect brand identity to relevant content. Customizable structured data schema helps make sure search engines know what you, your listing, and connected profiles and content are about.
Prospective customers can access a variety of useful information and navigate to what interests them. Businesses & Organizations can use listings as their content marketing hub, SEO toolbox, and trust factor consolidator. Listings boost Brand SEO with Google-friendly data relationships used to calculate authority and search result positions.
These listings get crawled frequently by Googlebot looking for information and updates. Fresh trending topics with data relationships to brand identity, location, and relevant content are used by search algorithms to calculate search results.
If you want to get found by more people and seen more often because search engines understand your brand better, the directory will help you do that.
Static Citations are Good.
Dynamic Updated and Trending Connections are Better.

Supercharge Brand SEO Add or Claim Your Listing
Visit the Tour Guide Press Directory
Recent Directory Listings

Web Publishing

Business Development Platform
Reaching goals can be difficult.
Community marketing makes it easier.
You can bring together and manage strategies, tools, resources, and online assets. Collaborate with peers and get expert help.
If you care about:
What People Think

What Search Engines Evaluate
If you want to:
Attract & Book More Customers

Establish Relationships

Get Referrals and Reviews

Build Online Brand Authority
And you like the idea of:
Sharing Resources to Reduce Costs

Flexibility of Doing Things Yourself

Convenience of Hiring Qualified Help

Crowd Marketing For Better Results

Creating Lasting Value
Promote
Products, Services, and Destinations
Empowering Small Business with
Affordable and Effective Solutions
Balance Your Time, Money,

and

Effort
No, this is not an earth-shattering innovative solution that will do everything for you automagically. Use Tour Guide Press to leverage results out of tools and strategies that are already proven to work for businesses like yours.

The network is about bringing resources together to do the work more easily, more effectively, and more affordably. 
The Right Tools and Resources for Marketing Your Business
Connect Your Offers, Brand, Content, and Social Media Profiles
Engage with Prospective and Existing Customers
Get found by more people, gain their trust; and build authority with search engines, influencers, and peers. 
Establish 'data relationships' and 'relevant authority' while generating more 'mentions'. 

Membership (free) includes:
Full-featured Profiles, which together with activity get crawled and often indexed by Google as part of the data relationships between brand identity and the travel trade niche.
Social Bookmarking with added images and curated summaries (aka editorial backlinks);
Events Calendar posting - Google is crawling and indexing these events and the keywords rank in search;
Job Board postings - good for hiring and finding work, but also to get noticed by search engines;
Referral Rewards. - earn commissions from upgraded subscriptions and services.

Membership upgrade options for digital marketing include:
Concierge VIP Support Services  subscribe to professional support services ranging from digital marketing tasks to website development and design. 
Websites/Blogs instant launch using pre-made templates (including choice of features and performance simply not found anywhere else);
Directory Listings Google-friendly full-featured business listings and outsource marketplace not only present extended information that visitors find interesting and that offer additional trust factors, but make the data relationship connections search engines look for. 
Author-access Subscribe as a premium content creator and post on the 'News' network (think guest posting on steroids);
Partners in addition to referral rewards 3rd-party contractors, freelancers, and agencies can get added to Outsource directory and get website discounts and demo site-clone accounts.
Do-it-Yourself DIY

Done-For-You DFY

Do-It-For-Others DFO
Assistance is available on
forums and from paid support.
Directory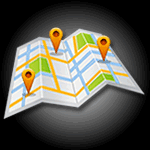 Advanced Features
Quality Listings
Organized by
Location & Category
Member Posts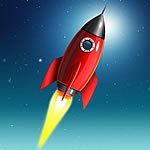 Content & Links
Websites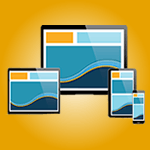 Incredible Value
Managed Hosting
Do-it-Yourself
Done-For-You
Do-For-Others
Outsource Market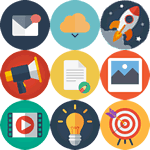 Find Resources
Project Help
Hire Help for Tasks and Projects
Get There Faster
Connect Quality Content with Your Brand Identity
Engage in Activity That Gets Noticed
Use the Power of the Crowd
First Step, Create Your Profile

Generate Some Buzz for Your Brand
Attract New Customers
Encourage Existing Customers to Give Reviews and Referrals
Members Can:
Create a Profile, Join Groups, Connect with Peers

Get a Professional Website or Tier 1 Blog*

Post Articles on Travel and Tourism Topics*

Add or Claim Listings on Industry Directory*

Find or Post Opportunities on Job Board

Find or List Marketing Services on Marketplace*

Add Events to Industry Events Calendar

Bookmark Related Websites
* with subscription upgrade
Do-it-Yourself DIY

Done-For-You DFY

Do-It-For-Others DFO

Web Publishing Community Network
Directory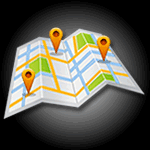 Quality Listings
Organized by
Location & Category
Bookmarks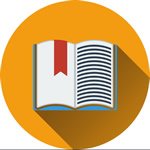 Member Posts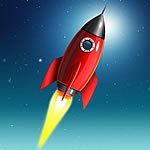 Websites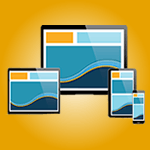 Managed Hosting
Do-it-Yourself
Done-For-You
Do-For-Others
Marketplace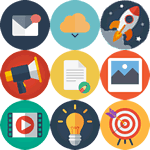 Products & Services
Affordable and Effective Resources
Members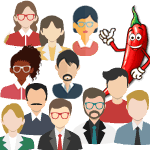 Membership
Authority Building & Resource Sharing
Advertising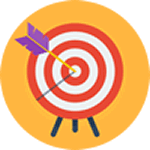 Events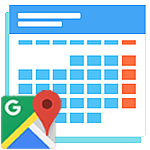 Calendar
Community Network Events Calendar
Job Board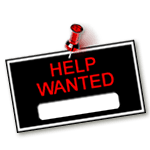 Partners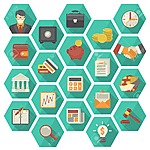 Referral Partners
Affiliates, Resellers, Agencies
News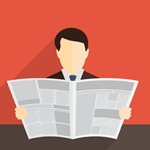 Forums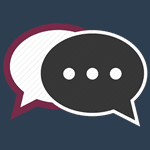 Knowledge Base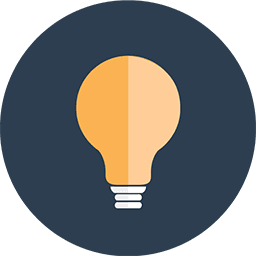 Support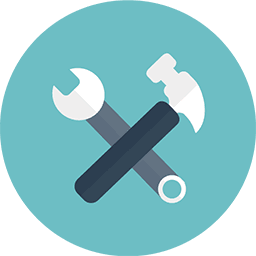 SpicyPress?