Web Publishing

Business Development Platform
Reaching goals can be difficult.
Community marketing makes it easier.
You can bring together and manage strategies, tools, resources, and online assets. Collaborate with peers and get expert help.
If you care about:
What People Think

What Search Engines Evaluate
If you want to:
Attract & Book More Customers

Establish Relationships

Get Referrals and Reviews

Build Online Brand Authority
And you like the idea of:
Sharing Resources to Reduce Costs

Flexibility of Doing Things Yourself

Convenience of Hiring Qualified Help

Crowd Marketing For Better Results

Creating Lasting Value
Promote
Products, Services, and Destinations
Empowering Small Business with
Affordable and Effective Solutions
Balance Your Time, Money,

and

Effort
No, this is not an earth-shattering innovative solution that will do everything for you automagically. Use Tour Guide Press to leverage results out of tools and strategies that are already proven to work for businesses like yours.

The network is about bringing resources together to do the work more easily, more effectively, and more affordably. 
The Right Tools and Resources for Marketing Your Business
Connect Your Offers, Brand, Content, and Social Media Profiles
Engage with Prospective and Existing Customers
Get found by more people, gain their trust; and build authority with search engines, influencers, and peers. 
Establish 'data relationships' and 'relevant authority' while generating more 'mentions'. 

Membership (free) includes:
Full-featured Profiles, which together with activity get crawled and often indexed by Google as part of the data relationships between brand identity and the travel trade niche.
Social Bookmarking with added images and curated summaries (aka relevant editorial links);
Events Calendar posting - Google is crawling and indexing these events and the keywords rank in search;
Job Board postings - good for hiring and finding work, but also to get noticed by search engines;
Referral Rewards. - earn commissions from upgraded subscriptions and services.

Membership upgrade options for digital marketing include:
Concierge VIP Support Services  subscribe to professional support services ranging from digital marketing tasks to website development and design. 
Websites/Blogs instant launch using pre-made templates (including choice of features and performance simply not found anywhere else);
Directory Listings Google-friendly full-featured business listings and outsource marketplace not only present extended information that visitors find interesting and that offer additional trust factors, but make the data relationship connections search engines look for. 
Author-access Subscribe as a premium content creator and post on the 'News' network (think guest posting on steroids);
Partners in addition to referral rewards 3rd-party contractors, freelancers, and agencies can get added to Outsource directory and get website discounts and demo site-clone accounts.
Connect Quality Content with Your Brand Identity
Engage in Activity That Gets Noticed
Use the Power of the Crowd
Do-it-Yourself DIY

Done-For-You DFY

Do-It-For-Others DFO
Assistance is available on
forums and from paid support.
Things You Can Do...
Post One Article and Syndicate to GMB and Dozens of Social Accounts
Display Reviews from Google, Facebook, Yelp, and Tripadvisor
Build and Send to Newsletter Lists
Book Customers
Rank in Mobile-First Index
Directory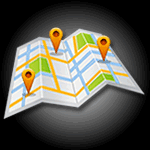 Advanced Features
Quality Listings
Organized by
Location & Category
Member Posts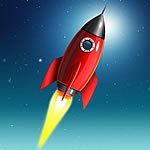 Content & Links
Websites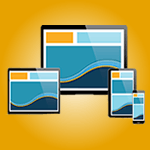 Incredible Value
Managed Hosting
Do-it-Yourself
Done-For-You
Do-For-Others
Outsource Market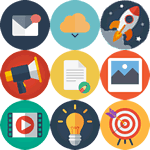 Find Resources
Project Help
Hire Help for Tasks and Projects