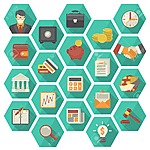 Join as a regular member and complete your member profile to establish your brand association with the niche.
Participate on the Forum
Signup for a Marketplace listing.
Signup for a Marketplace Vendor Listing.
Signup as a Tourguidepress.com Affiliate
We consider all community members to be our partners. Our motivating philosophy is to work together to the benefit everyone.
Small business owners, associations, freelancers and agencies are all welcome to participate in the Partners Program.