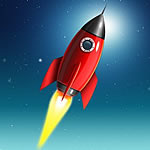 [ls_content_block info="page-title"]
Authority = Content and Activity Connected to Your Brand
Connect Your Brand To Useful Information People Actually Care About
How To Get More People to
Find and Respond to Your Message
You want people to engage, take action, react, follow, and share.
And to come back for more!

Content is more than just what people read, it's what they experience. Videos, galleries, audio, games, polls, quizzes, contests, discussions, reviews, testimonials, apps, maps, and more... all developed for the device they are using. 

Because your target audience INTENT and INTERESTS are the only things that really matter, you need to research and understand what problems and questions people have, and the kinds of answers they seek.

Successful "Content Marketing" requires much more than simply posting an article on a blog somewhere. You need Strategy, Purpose, Quality, Engagement, Activity, and Data (both relevancy connections and analysis).

Try to keep in mind that the mantra of 'quality' content is less about being visually appealing, readable, valuable, or focused on E-A-T Expertise, Authority and Trust --- quality is measured by DATA. What is your audience actually responding to?

The same person reading your content is going to care about different things depending upon where they are in the sales cycle - Discovery, Research, or Decision. 

Not all content marketing is targeting potential customers. If your purpose is to boost trust factors and earn social shares, then a "top 5 list" instead of a "how to" post might be better.

For people to find your content thru search engines, you need to keep it fresh, current, trending, and not a regurgitated version of the same 'ol stuff. Evergreen complete answers preferred. Critically important: it needs to be connected to verifiable profiles and location data.

Google's Expertise, Authority, and Trustworthiness (E-A-T) score applies to Authors, as well as, Branded Websites. 

Everything matters. And it's worth taking the time to get it right. Just remember; analysis paralysis is an epidemic. When it comes to content creation, wrong is better than none (as long as you're not just copying verbatim). Get Started
Start Getting Noticed - Membership is Free
Post it Here First
Create Compelling Useful Content

Publish on a Niche Relevant Site

(here)

Connect it to Brand Persona

(you)

Encourage Sharing and Curation

Schedule Syndication to Social/Web2.0

(yours & ours)

Track Goal Conversions

(click through & call to action)

Be Active & Engaged

(Google crawls profiles and activity)
There's a lot more you can be doing, but that is a start.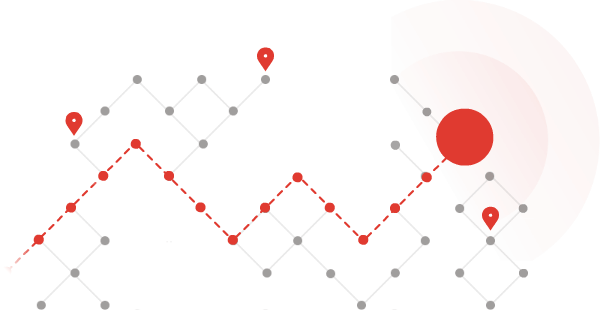 How Can the Web Publishing Community Network
Help You with Content Marketing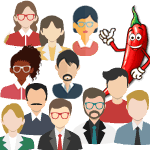 Did you know that one of the first things Google crawls and indexes on Network subsites is the user Activity page? It's just something they do.
And it tells you that is what they are looking for in order to gauge authority and relevancy. Members can connect their network activity and associate it with social media and content.
By the way, membership is free.

Professional Quality Blogs and Websites 
The network is a good place for your
Primary Website, or a Tier 1 Authority Blog
linking back to your main-site.
Do-it-Yourself DIY

Done-For-You DFY

Do-It-For-Others DFO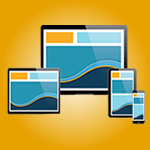 Get a full featured website working in just minutes, not weeks. Customize quickly and easily using templates. Unmatched selection of plugins and themes included at no extra cost. Use your domain or simply use ours. https://yourdomain.com or https://tourguidepress.com/yoursubsite/ 
(signup for free membership first)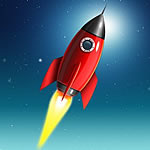 News, updates, insights, press releases, and articles. 
Members can subscribe to be Authors on the 'News' network subsite and create quality articles related to Tours, Travel, and Hospitality. 
Various tools are available to make generating compelling and interesting content people and search engines are interested in.
(signup for free membership first)

Directory Listings with a Difference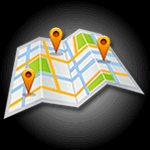 Passive citations are good. Active engagement is a heck of a lot better. 
Directory listings included schema structured data to tell search engines more about the listings, and other features include maps.
Consistent NAP (name, address, phone) is important, check your citations. The directory has thousands of listings, is your organization listed?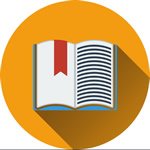 Great resource to connect Tour, Travel, and Hospitality related websites, articles, and social accounts.
Add a description snippet explaining how the target URL answers a question, or is a solution to a problem, and an image and link to your related content from the network. This posting activity shows up in your member activity that gets noticed by people and search engines. 
Free to members. (you want to do this)
(signup for free membership first)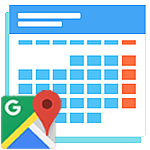 Members can submit their event information through the community events calendar.
This not only attracts visitor traffic but generates more mentions and data point references. 
Free to members.
(signup for free membership first)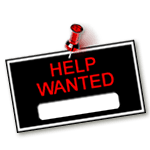 Employers can post job opportunities; and Candidates can submit resumes and applications. This content generates useful and relevant information found by people and search engines. 
Free to members.
Please note the Job Board is intended for Brick and Mortar employment rather than web freelancer type jobs. Please see the Marketplace for web work.
(signup for free membership first)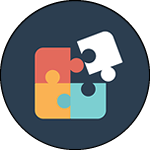 Content marketing doesn't operate in a vacuum - tools, information, and service resources are available to get the best results. 
Drilling down into the details of what is possible and how to do things often involves 3rd-party plugins and themes, combined with Outsourcer Marketplace help.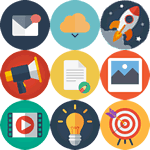 No one person (or even a small team) can really do everything that needs doing regarding successful online marketing in a competitive environment, while also running a business.
Find the qualified help you need for content creation, SEO strategies, content distribution, and more.

The importance of audience intent (their reason and purpose for using the internet to find or do something) cannot be overstated. But in reality successful content marketing begins with understanding your own purpose for distributing information, and then figuring out your target audience reasons and behavior, how they find stuff, make choices, and take action.
For example, topics and headlines that you want to attract social shares might be different than convincing potential customers to be interested in your offer. Sometimes poetic storytelling prose is appropriate, other times a dry fact-based "how to" checklist is called for. When defining your purpose and looking for tips it is straight forward to find articles discussing what type of wording gets more clicks versus shares etc.
Adding to the nuance is the idea that the same person reading your information is going to care about different things depending upon their status in the sales cycle: 1) discovering what's available; 2) researching and considering options; or 3) making a decision and commitment. The "sales cycle" also plays a big role in how Google "search" is organized.
The traditional "sales cycle" of Discovery, Research/Consideration, and Decision/Commitment was the underlying thought for how online search was organized almost 20 years ago into "navigational", "informational", and "transactional" searches.
This became what Google Human Rater guide called "Do-Know-Go". This too is evolving as intelligent apps answer "voice" asked questions. You can read the actual current Google Search Evaluation Guidelines pdf. At 165 pages it isn't exactly light reading but Searchenginewatch.com has a good explanation found here.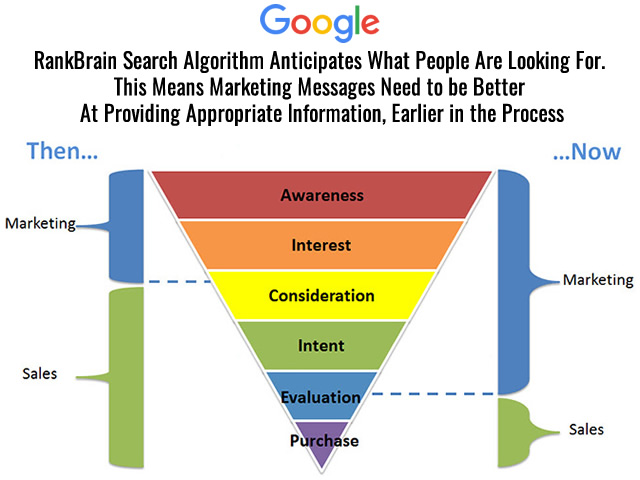 We need to "reduce friction" in the sales process. People have short attention spans, get distracted, get frustrated and often don't do what you expect (or want) them to do. It's important to get to the point and make it easy to find information.
Focusing on what prospective customers want to know, how and where they go about finding information, and what influences their decision-making is something small business marketers need to embrace and continuously work on.
This issue matters especially when goals include sharing and referrals - you'll gain authority talking more about a solution to a problem and less of just how great you are.

How and Where People Find and Access Information Changes Over Time
Mobile devices need to be considered when developing content. And you need to keep in mind what people care about and use for making their decisions - do they want to read an in-depth authority article with tons of detail that stands the test of time, or are they more influenced by a 1 minute video story that disappears the next day?


Resource sharing means you can get a professional-grade managed website for a fraction of what you'd normally expect to pay; plus the flexibility of DIY do-it-yourself or outsource design, development, & marketing tasks.

Tour Guide Press is part of the
SpicyPress Web Publishing network.
Sharing ideas, tools, resources, and support.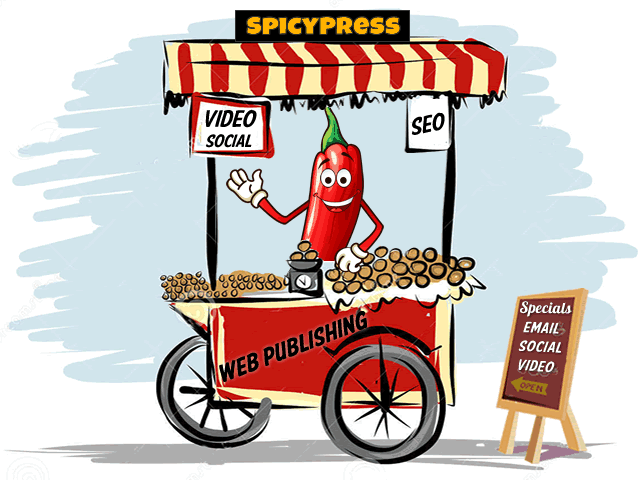 The basic idea behind Web Publishing and Community Networking is to provide small business owners the tools and services necessary to make it easy for people to find and share what they're interested in (products, services, events, people), and to interact through comments, forum questions and answers, ratings, reviews, news, social sharing, and more. SpicyPress is about adding a little extra on top.
Small businesses and organizations can attract and keep clients by taking advantage of crowd-marketing and presenting useful content to a common audience.  This also connects niche relevant authority to brand identity. Marketers can communicate directly with an engaged audience, while boosting overall online authority.
Economy-of-scale sharing of high-quality resources (hosting, themes, plugins, tools, info & assistance) reduces costs while making everything easier.
Automated Connections to Social Media
Website/Tier 1 Blog posts can be scheduled for automatic syndication across multiple social profile accounts, and social content can be displayed on your blog.
Socialized content attracts a much wider audience and strengthens search authority. Diversified messaging is part of a larger sales funnel directing your target customers to the point of sale. Leveraging the same content in different (appropriate) places has a multiplier effect.
Want Authority?

Storytelling is a content trend that both people and search engines show interest in. Talk about what you like about other leading Brands. Indicate Location info. Be clear about the relevant Niche. Focus on reader Intent - identify what problem they are trying to answer, and where the solution can be found. Stay Active. 
(hint: you're looking at it)