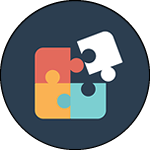 Solutions
[ls_content_block info="page-title"]

Woothemes Storefront - endless combinations with Child Themes
WooCommerce Storefront is an intuitive & flexible, free WordPress theme offering deep integration with WooCommerce. A wide selection of extensions and child themes are available to ECOMMERCE site subscribers.
It's the perfect platform for your next WooCommerce project.
Keep in mind what you see below here is actually a separate website - contacts and purchases through there are different than the TGP Community Network.