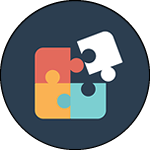 Solutions
[ls_content_block info="page-title"]

Beaver Builder Theme
Website / Tier 1 Blog plans include access to hugely popular themes from leading developers.
Beaver Builder Page Builder inspired the development of a great theme framework. In fact, this site uses the Beaver Builder Theme. The common sense layout and features combined with clean code make it a great choice - and is the default theme we use for new sites. Themes can be changed from your admin dashboard, and we are happy to help with loading cloned blog templates as well. 
For convenience we've loaded an iframe of the Beaver Builder website to show their theme info. As always, if you need help we have a variety of ways to assist you in getting your site performing at its best.