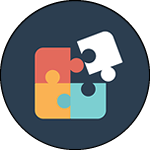 Solutions
[ls_content_block info="page-title"]



Astra Theme
Website / Tier 1 Blog plans include access to hugely popular themes from leading developers.
Astra Pro is quickly becoming the 'go to' theme for a lot of different reasons. It works well with Page Builders, and loads quickly. It also has an option to create multiple pages using a demo site starter template.
For convenience we've loaded an iframe of the Astra website to show their theme features. 
Keep in mind what you see below here is actually a separate website - contacts and purchases through there are different than the TGP Community Network.