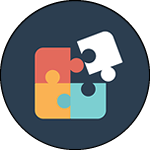 Solutions
Templates – Astra Starter Sites



Starter Site Templates
Website / Tier 1 Blog plans include access to complete demo sites that can be configured to suit your needs. There are two approaches to this: Cloned Blog Templates that TGP Support Staff will clone for you; and Astra Theme demo sites.
These options make if very quick and easy to launch a professional looking website. It literally takes just minutes. 
For convenience we've loaded an iframe of the Ultimate Beaver Addons website to show their site templates. For info on how to use page builders on your site please refer to the Knowledge Base or ask a question on the Forums. 
Even if you don't use the demo starter sites, these pre-designed sites are a great guide on what you can do.
Keep in mind what you see below here is actually a separate website - contacts and purchases through there are different than the TGP Community Network.