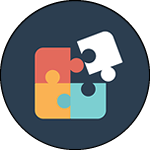 Solutions
Social Marketing – Flow Flow Social Stream

Flow Flow Social Streams
Website / Tier 1 Blog plans include access to the great Flow Flow Social Stream plugin.
A fantastic way to display social account activity on your site.
For convenience we've loaded an iframe of their website to show their features. For info on how to use this on your site please refer to the Knowledge Base or ask a question on the Forums.
Please remember - what you see below is a separate different website - purchases and contact are not from the TGP Network.