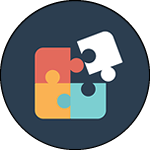 Solutions
[ls_content_block info="page-title"]

Better GMB with Schema Pro
Website / Tier 1 Blog plans include access to Structured Data plugins.
Combining Yoast Wordpress SEO and Schema Pro should help get your social media profiles displayed in Google My Business Listings.
For convenience we've loaded an iframe of their website to show their features. 
Please remember - what you see below is a separate different website - purchases and contact are not from the TGP Network.