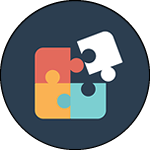 Solutions
[ls_content_block info="page-title"]

Schema Pro
Website / Tier 1 Blog plans include access to Structured Data plugins.
A Schema Markup for a Local Business will help you create an attractive markup that will display additional information in search results. Do you own an eatery, a dental or health clinic, a pharmacy, a school, grocery store, salon, etc. etc. This one is for you! With Schema Pro you can set a local business markup within minutes.
For convenience we've loaded an iframe of their website to show their features. 
Please remember - what you see below is a separate different website - purchases and contact are not from the TGP Network.