How To Syndicate Content to Social Media Accounts
Connect your website/blog to your social accounts in a powerful and efficient manner.
This is encouraged by the social media sites and can be very good at establishing data relationships between your brand identity, content, and audience participation/engagement (ie to "build your authority", as well as, to attract visitors to your website).
First: What does "Syndication" mean?
Basically, it simply means copying your website/blog posts to your social media accounts such as Facebook, Twitter, Tumblr etc.
There are several ways to do this using a variety of different plugins that are included in all website subscription plans.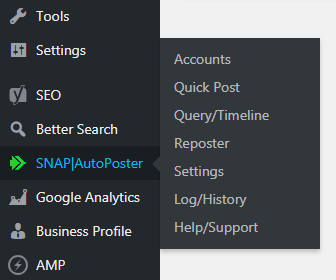 The most powerful option for syndicating content is to use the SNAP Autoposter. You can read about features on the Nextscripts Website.
You can schedule automatic syndication of new posts to MULTIPLE social accounts (ie more than one Facebook page, more than one Twitter account etc) – this can be spread out over time to increase the 'footprint' and lasting value of your posts to different audiences.
You can also manually copy existing posts and pages to revitalize them or engage your social network audience on a particular topic.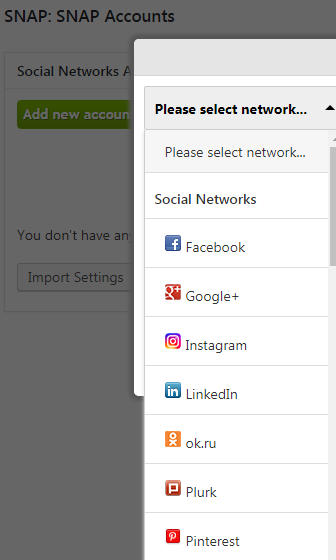 You will need to add your social accounts to the system; and the developer offers step-by-step Instructions, Tutorials and Documentation for each network.
For some social accounts such as Facebook and Twitter you will be needing a developer account (free and easy to setup) in order to get their API's.
Something to keep in mind that Facebook, Instagram, Twitter and other social media networks are constantly changing how they function so it is worth following instructions carefully and to check if things work as expected.
SNAP AutoPoster has solid features for setting up and testing social account connections.
If you're already using SNAP on another website you can import the account settings to save some time and effort.
untested but worth a look is
Revive Old Posts (Former Tweet Old Post) 
Free Version of WordPress plugin that helps you to keeps your old posts alive by sharing them and driving more traffic to them from twitter/facebook or linkedin. It also helps you to promote your content. You can set time and no of posts to share to drive more traffic. Interestingly this can be used as an AutoPoster