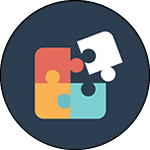 Drinking From a Firehose?
Anybody exploring all the different tasks involved in using the internet for marketing, together with the myriad of tools and associated learning curves, is going to reach a point of feeling overwhelmed by it all. It can be time-consuming and frustrating trying to figure out what to do and how to do it.
Community Network Web Publishing provides the means and know-how for small businesses to get started with proven marketing tasks, and then to scale up with comprehensive strategies when ready.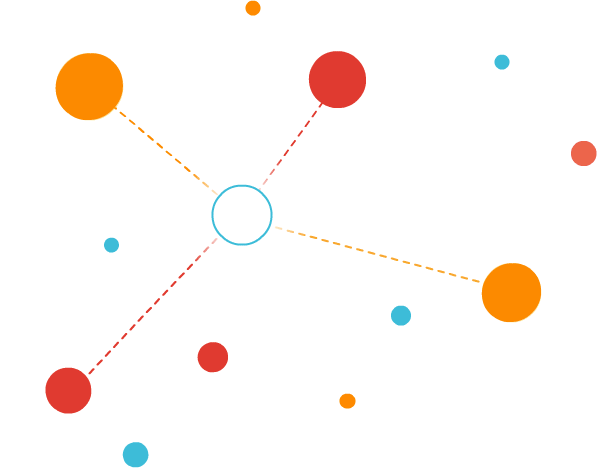 The Right Tools for the Job
Both "old pros" and "newbies" are going to benefit from the wide selection of Community Network resources.
This business development platform is composed of many different valuable elements. For starters, Membership is free and completing your profile will help associate your brand's social networks with the travel, hospitality, and tours niche. Hosted Website plans include proven solutions to attract an audience, develop relationships, and convert visitors into customers.
Directory Listings, Social Bookmarks, Events Calendar, and Job Board work to engage people and generate data signals for search engines.  Solution articles and Knowledge Base offer info and ideas. Forums are great for exploring and discussing solutions. The Marketplace is where you can hire help; and a generous Referral Rewards system brings it all together.
One Thing Leads to Another
It is easy to use the Community Network for a particular task on your 'to do' list - however serious marketers know that few things work in complete isolation. It is a challenge to compartmentalize tasks or topics into distinct categories. 
As soon as you start doing customer prospecting using content marketing or advertising it leads to conversion optimization and A/B testing and analytics... which leads to relationship marketing and referrals, reviews, testimonials, and social sharing... on and on. 
The Community Network is designed to allow you to get started and then increase your efforts as desired. It is also intended to provide lasting long-term value to your Brand. It can help make a product/service launch successful, but also becomes more valuable over time. It's worth noting that you own the data and can export your posts, pages, and images at any time.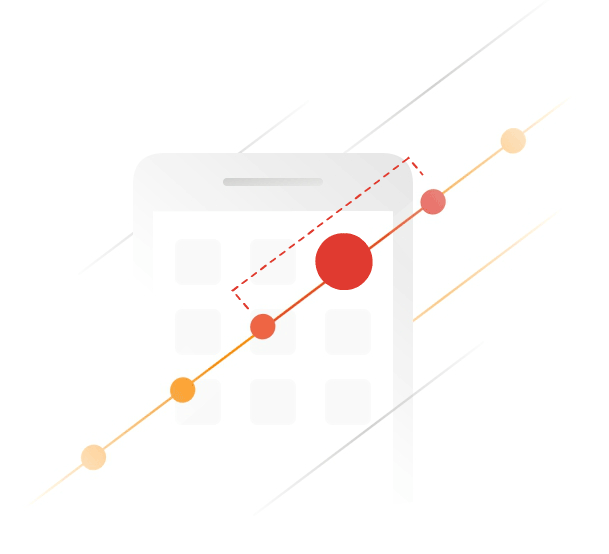 Dozens of Tools
Please keep in mind that when browsing Solution topics - many features and plugins work to combine various best practice tasks. For example Content Marketing involves Brand SEO, User Engagement, Lead Generation & List Building, Relationship Marketing, and Conversion Optimization. Members will discover many features, tools, and services beyond what is listed here.
If you'd like us to recommend tools and/or submit a proposal for your project please just let us know. Keep scrolling down the page for more details.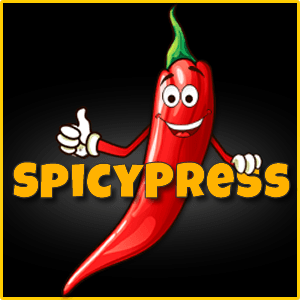 "How Ideas Get Published"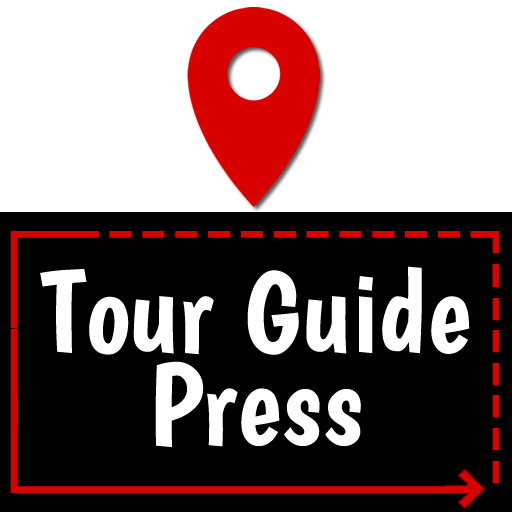 "Empowering Small Business"

Solution Articles
(partial list)
All
Analytics
Brand Marketing
Content Marketing
Conversions and Engagement
Ecommerce
Email Marketing
Lead Generation
Media
Search Engine Optimization
Social Media Marketing
Themes & Page Builders
Video Marketing
Websites and Blogs
Sorry, we couldn't find any posts. Please try a different search.
Brand Identity E-A-T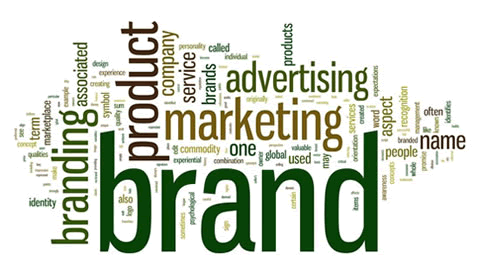 If you don't have it... you want it.
If you've got it... you need to work to keep it.
Brand SEO - It's all About Confidence
The concept of "Brand" is probably the most important factor impacting marketing success. "Brand Identity" and "Brand Authority" are not limited to the realm of multinational conglomerates with massive advertising budgets and whole buildings full of marketing professionals.
The smallest Mom & Pop, or One-Man-Show, needs to embrace the idea of establishing their brand if they have any hope of competing online and getting found by prospects, and then converting them into customers, and then convincing people to help develop business through referrals, reviews, ratings, testimonials, and social sharing.
What's Your E-A-T Rating?
Generally speaking, there are three primary factors that come into play regarding Brand Identity: expertise, authority, and trustworthiness. 
Expertise is your knowledge level and the value you can provide on any given subject. Your Authority is how well established your brand is, both in your industry and online. Trustworthiness is how much customers and industry peers trust that you, your content, and your products and services are reliable.
If you want to get found by people, and give them confidence in you - the first thing to do doesn't even involve the Community Network. Establish your Google My Business account and learn about their brand building tools.
The Google human evaluator handbook has specific sections listing what constitutes high-quality pages, and that "websites need enough expertise to be authoritative and trustworthy on their topic."
People seek confirmation that they can believe what they're being told. There's little debate that referrals, reviews, and testimonial carry a lot of influence in establishing a brand.
The Google search engine invests a massive amount of resources following the data signals and user behavior that establish identity and authority.
When people find and share content that delivers useful information, brand authority is sure to follow. The challenge is creating that content, and making it easy to find.

 Ratings, Review and Testimonials
There are several places where the Community Network can boost the visibility and creation of reviews and testimonials.
Hosted websites include premium plugins to motivate people to create reviews and referrals and to display them. Directory listings also have tools for displaying ratings and reviews. Member Profiles include social networking connections.

Content Marketing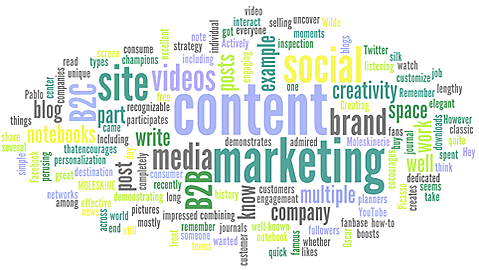 Create, Publish, and Distribute relevant and valuable content for a targeted audience.
Curate; Inform; Motivate to Take Action; Understand Your Audiences; Know What to Say; How to Say It; Where to Say It; and When to Say It. 
Write for Readers (but be sure search engines know about it)
Focusing on User Intent is critically important to engaging readers, and ranking your content in search results.  Whether it involves storytelling contextual and personalized experiences, or leans more toward technical reviews and comparisons, appropriate content is a gateway to building relationships for customer acquisition and retention (to find and keep customers).
Challenge:
How to CREATE and PUBLISH relevant and useful quality content.
Available Solutions:
Both people and search engines hunt for and respond to "Solutions to Problems" and "Answers to Questions". 
Websites and Tier 1 Authority Blogs  are packed with features for creating and displaying good content ranging from graphics, to video players, and page builder templates for attractive and interesting layouts. Pointing from one article/blog to a website as a solution to a problem people are looking to solve is an effective SEO tactic that relies on content marketing.
Curating content created by others and then adding analysis and insight about it is a useful place to start when running out of original ideas.
Forums are a great place to explore and discuss things.
The Knowledge Base has "How To" details.
The Marketplace has resources for finding copywriters and other content providers.
Challenge:
How to DISTRIBUTE content to Social Media Networks and Web2.0 blogs
Available Solution:
Website and Tier 1 Blog plans incorporate several plugins to allow syndication of content. The SNAP Social Network Auto Poster plugin allows scheduling to multiple accounts within each social network. For maximum SEO value you want your primary content indexed before your content shows up in the sites that Google likes to index quickly. By posting to multiple places, spread out over time your single piece of content enjoys a lot more exposure. 
By using 'spintax' intro for your syndicated content you can add some variety and 'curation' value pointing back to your primary content as something of interest and a solution to a problem. Quick and easy.
Create, Curate, but Don't Aggregate

Search Optimization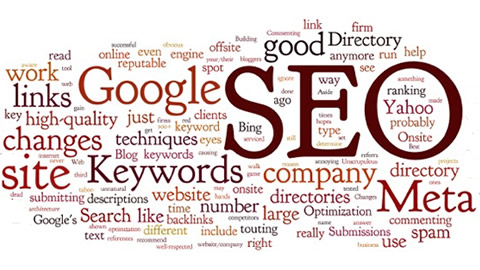 SEO generally comprises On-Page and Off-Page optimization which includes both human readable and technical behind the scenes elements.
Code and data is important (very), however User Experience and "Needs Met" quality content has high value and should be the cornerstone of strategies.
Techniques that strive to artificially manipulate Google is a mistake. Instead, do the work and Use Authority Building On-page and Off-page Ranking Factors: Brand Signals, Relevant Quality Content, Data Relationships & Structured Data, Backlinks, Usability/User Engagement, Mobile-First Indexing, Linking Structures, Page Speed... 
Here's a quote from Eric Schmidt. Google CEO:
The Web Publishing Community Network is designed to showcase and connect content using best-practice data signals recognized by the search engines. The rest is kinda up to you to generate worthwhile content.
Social Media Marketing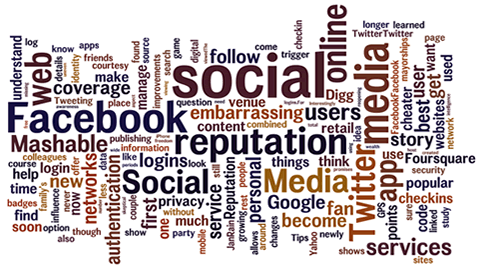 Love it or hate it; social media plays a big role in online marketing success.
Have something to talk about and share; Connect your niche profiles with your social profiles; Post TO your social accounts from your site and/or post FROM your social accounts to your site; Share your social activity with your customers and peers; Curate useful content and do social bookmarking from this relevant site.
Website and Tier 1 Authority Blog plans include premium plugins to display Social account activity on you site, and to syndicate and post content from your site to multiple accounts.
Leverage your social media success and bring people to something that belongs to you; your website. Use your social authority to build search engine authority. Keep people's attention focused on your messages and brand, instead of being distracted by a 2 second attention span of scrolling through tweets and the FB news feed.
Your website can be used to automate a lot of things, and build brand assets.
  Keep People On YOUR Website! Display Real Reviews.   

Please note that Facebook, Instagram, Twitter, and other social media and web 2.0 sites have been changing their API connections and it has become less certain whether feed displays and syndication scheduling works like it used to. Sometimes it requires some tweaking and updates from the developers to get things working as expected. Try not to get frustrated... 
Make a Good Impression, Keep People on Your Website,
Engage Them, Develop Relationship Marketing

Media and Video Marketing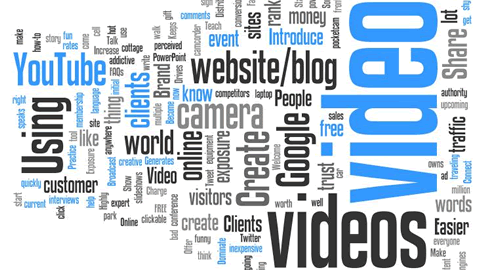 YouTube is a search engine. People like videos.
Developing a YouTube channel with SEO optimized videos is worth the time, effort, and expense. 
You can display videos and playlists on your website - and strip away YT's annoying 'related videos' and advertising. You can also layer CTA call-to-action on YouTube and Vimeo hosted videos.
WordPress makes it easy to embed videos on posts or pages; however you can also enhance the user experience. 
How you display your pictures and videos can have a big impact on how people feel about you and your website. Advanced features add a lot of capabilities for getting people to interact.
Website and Tier 1 Authority Blog plans include premium plugins to display videos and media.
Quick note about "Sliders" - they can be visually appealing and interesting; and many website owners and web developers like them and want to use them.
But there is a cautionary tale... they hurt conversions. "Buyers" don't actually respond to them very well - so be sure to use them carefully and consider things like pause on hover, and understand what you really want it for. "I like how it looks" versus "easy for customers to find what they want to buy".

User Engagement, Conversion Optimization,
Lead Generation, and Email Marketing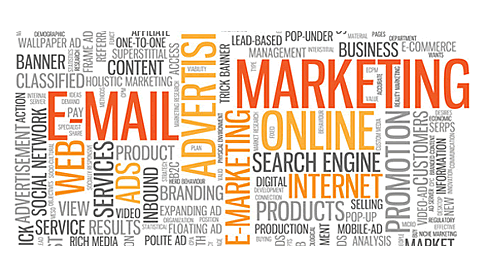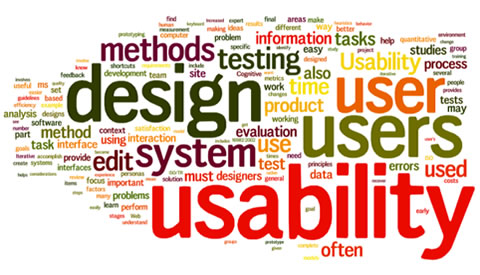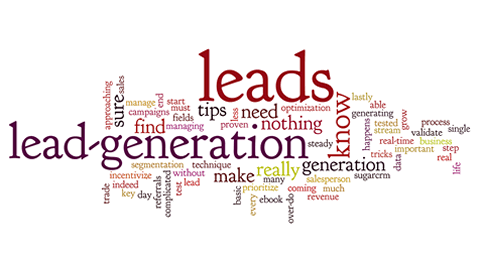 Once you've managed to attract a target audience... then what?
There are 3 main tools you need to generate leads: lead generation forms, pop-ups, and landing pages - each of these include various components.
CTA Call to Action, Conversion Optimization, Autoresponders, Relationship Marketing, Email...
Quizzes, Polls, and Surveys help understand your audience and engage them.
Directory Listings include direct contact forms.
Websites and Tier 1 Authority Blogsare packed with features for lead generation, optins, newsletters, etc,
Click Logos to Read More
Yes, we know there are too many choices!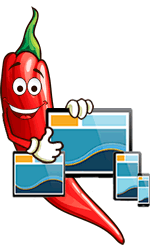 Many other plugins and themes included in plans, or available upon request.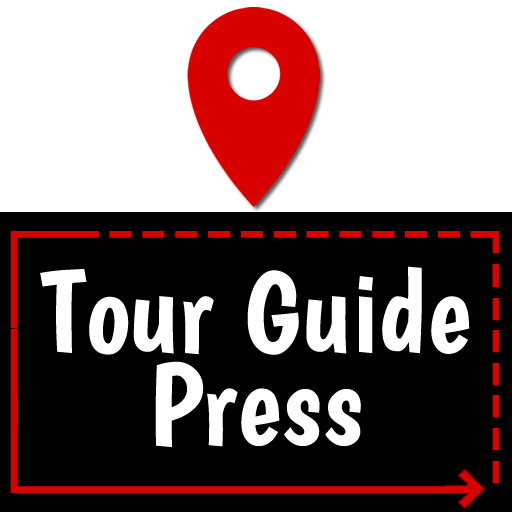 We want to not only supply top quality performance, we want to provide proven and familiar options that many website owners and their designer/developers are already using.
If you need some help from recommendations to help narrow selections just let us know on the Forums.

Knowing is One Thing, Doing is Another
The adage that "Knowledge Is Power" is reinforced every day in the competitive world of online business. 
If you don't know where website visitors come from, and what they do on your site, you'll never really understand how to attract more people and what to present to them that satisfies their intent.
Have you ever said: "I know my customers better than anyone else!" - meaning, no one can tell you more about them. That might be true, but do you know the people that could become your customers, but aren't... because they are bouncing off your site, or never even find it to begin with.
There are many different excellent analytics tools available to you. The one to start with is Google Analytics. Especially when connected to the Google Webmaster Tools Search Console. It can be cumbersome to understand what its telling you - but that is where help from the Community Network can turn this 'data' into 'actionable information'. 

Ecommerce
Setting up and maintaining ecommerce sites requires manual assistance from the TGP/SpicyPress team. Please contact us.








Advertising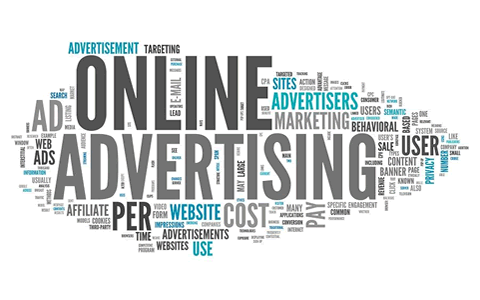 Landing pages; remarketing pixels; co-op advertisting; additional info coming soon.

Websites and Tier 1 Authority Blogs

Access to Premium Themes and Plugins Included in Plans - No Extra Fees !
Community Network Website Hosting:
Develop a New Website While Your Existing Site is Live

Migrate Existing Sites to the Network

Use Site/Page Templates and Page Builders To Create Sites FAST
Schedule Syndication of Your Content To Multiple Social Accounts
Display Social Media Activity on Your Website

Display Real Reviews from Google, Facebook, Tripadvisor & Yelp

Firmly Establish Verified Authorship Persona for Google Rankings

Encourage Optins and Build Your List; Send Newsletters & Offers

Edit Custom Contact Forms, Poll & Survey Visitors and Customers

Use Pre-Designed Templates to Rapidly Setup New Pages

Curate, Create, and Display Content with Image & Video Galleries

Access Analytics of Where People Come From & What They Do

Attract Visitors Using Mobile-First and Voice Search Optimization

Establish Brand Identity By Using Structured Data

Securely Book Reservations and Sell Items

Earn Passive Income Through Affiliate Marketing

Have a Working Professional Website in Minutes, Not Weeks
Themes, Page Builders, and Complete Site Templates






More Themes Available
Upon Request
Easy Creation of Managed and Hosted Quality Websites and Tier 1 Blogs

Use Your Own Domain or Simply Add a Subsite Name
Your Site Will Be Created in About a Minute Using a Default Template

You Can Change Themes, Page Builders, and Activate Plugins 
Update Contact Info, Edit Content Text, Images and Forms, Connect Social Accounts & Autoresponder

Get DIY Assistance from Forums and Knowledgebase
Support Tickets Available for Critical Issues

Hire Help As Needed for Setting Up Your Site, Connecting with Social Accounts and Lead-Gen Autoresponders, Writing Content, SEO, and other common tasks