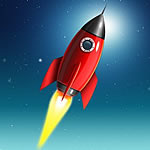 How It Works
Content Marketing With Member Submitted Content
Content - News, Updates, Insights and Announcements
Authors are Active Community Network Members 
This site is about building authority by providing information, insight and solutions to Tour, Travel, and Hospitality interests. Inform users, educate your audience, or bring awareness to your cause or company.

This is not a cattle-car, cookie-cutter, mass-produced guest-author, anonymous PBN setup - post your articles here to connect content with your brand/persona identity and to use editorial backlinks pointing to quality, relevant information.
Public facing member/author profiles and activity streams get crawled and indexed by Google*, and found by people. 
Already an Author?
Don't hesitate to get started. Save as a draft and edit when ready.

"How Ideas Get Published"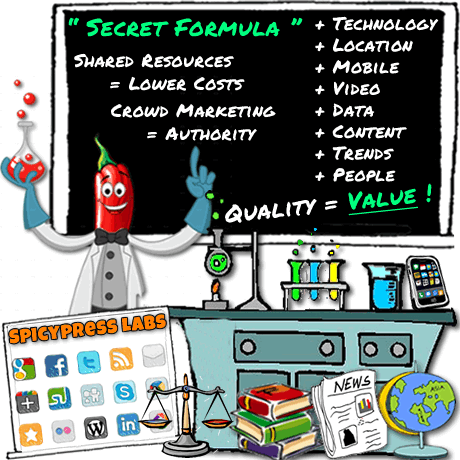 How It Works
Join Tour Guide Press as a free member

Return to Tour Guide Press News and Register As a Writer paid subscription plan based on the number of posts per month you'd like to make. 

Members can signup for a paid subscription as an author through monthly or annual plans. To maintain quality, content must be related to Tourism, Travel, and Hospitality; and article submissions are limited to 1 per month, 5 per month, or 10 per month.

For members looking to do more postings please consider a Tier 1 Authority Blog (websites) with more features and flexibility to promote your Tour, Travel, and Hospitality related content.

When you register as an Author you are returned to this page (How it Works).

Once you've registered as an Author simply visit the Post Submission page , this page has additional info about submitting content. You might need to login if you're returning to the site, do that from the nav menu at the top of any page.

Add your title and get started with other inputs for your post and submit it  -- it will be in DRAFT status until you publish it from your dashboard.

When you submit the post you will be redirected to your Profile. From your profile you will see your Published posts but not the one you just submitted. In the upper left of the admin toolbar at the top of the page hover over "News" and click dashboard.

From the Dashboard, Hover over Posts displayed on the left side admin menu; click All Posts

A list of your posts with some stats and info will be displayed

Hover over the Post you're concerned with and links to several editing options will appear. You can edit it using the WordPress editor, use Quick Edit (status, add/edit categories and tags), or even go direct to the Beaver Builder editor.

There are many different options available from these editors including premium plugins to add features and functionality to your posts. Be sure to write a Meta Description, Custom Excerpt, and add Keyword tags. Take a look at the Website Checklist for insights on this.

Your Dashboard also provides access to social media syndication scheduling SNAP - most of these social accounts now require API from the network you're posting to. Detailed instructions are in the plugin Account settings. 

When your Post is live please be sure to go to TGP Social Bookmarks and submit it with a fresh description using related wording, not just the meta description.
WordPress

This is a standard WordPress website/blog, with a 'frontend' post submission, that you can return to your 'backend' dashboard access to edit and provide more features and tools for experienced users. 
If you're new to WordPress, and unfamiliar with your options, don't be alarmed. Basic use is very simple. Seventy (70) million websites are based on the WordPress platform, so you can imagine it is fairly well evolved and user friendly.
As always, if you need help please ask on the forums or simply contact us.

Available Plugins To Enhance Posts

Page Builder with Great Features

See Google Analytics reports for your posts from your dashboard.


Search Engine Optimization

Boost Youtube Views

Generate and Optimize for Mobile-First Indexing

Display Real Reviews on Your Post

Write Reviews

Facebook Feed
RSS Feed Retriever
display feeds

You can cut and paste your pre-written articles.

You can write directly into the post editor, save your drafts and come back to edit them.

Addons allow using external images as your featured image.

You can embed videos from Youtube and Vimeo.

You can enhance SEO through Yoast SEO setup. 

You can disable scheduled post syndication, syndicate manually to our network, or add your own Web2.0 or social sites.

You can curate content from RSS feeds (ie your other site(s) or authority resource feeds.

You can make compelling and interesting looking posts using Beaver Builder Page Builder. Your posts don't have to be cookie-cutter.

Curated content is syndicated to over 100 social and Web2.0 accounts interested in these topics 

Special features are available using shortcodes to actually Search OTHER websites and include RSS feed summaries in your posts.
NOTES:
If you have another website, it will work well for you to post articles here that discuss  the issues your target audience is interested in (problems, things they are searching for, etc.) and then refer to your other website as a solution, or place to find answers. Be sure you don't regurgitate the same content, and use a different content format/style than what your main content is. Point to your Evergreen Content as the solution.
If you simply want to build your brand or persona identity, ie pump up your portfolio, by associating topic/niche content with your social profiles, this is the perfect way to do that. 
You and your brand will get a lot more mentions, and show up in more search results.
*Googlebot crawls our pages Thousands of times a day.

Write for People but
Give Google What it Wants