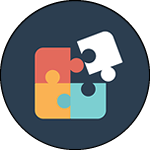 Solutions
[ls_content_block info="page-title"]

Review Management
Website / Tier 1 Blog plans include access to the Reviewer plugin.
Ultimate reviews and user rating. 
For convenience we've loaded an iframe of their website to show their features. For info on how to use this on your site please refer to the Knowledge Base or ask a question on the Forums. Under GPL licensing support from the developer may be limited. The community or outsource vendors may be able to assist; however if you'd like to purchase support from the developer please let us know via Contact form.
Please remember - what you see below is a separate different website - purchases and contact are not from the TGP Network.  Sales Page: https://codecanyon.net/item/reviewer-wordpress-plugin/5532349