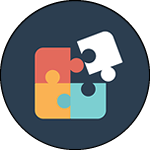 Solutions
Media – Youtube Playlist Video Player

Premium Youtube Playlist Player
Website / Tier 1 Blog plans include access to premium YouTube Playlist Player.
A responsive video player to play YouTube playlists. You can enter a YouTube playlist id, channel id or an array of video ids as playlist source. The player is fully responsive and will resize intelligently, it also runs smoothly on mobile devices. The player has a custom designed interface, instead of YouTube's default interface. You can customise its appearance, and lots of other options and settings in the intuitive admin panel. The playlists can then be added to your pages or posts using a shortcode generator in the editor.
For convenience we've loaded an iframe of their website to show their features. For info on how to use this on your site please refer to the Knowledge Base or ask a question on the Forums.
Please remember - what you see below is a separate different website - purchases and contact are not from the TGP Network.