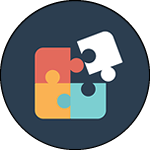 Solutions
Media – Slider Revolution
Slider Revolution
Website / Tier 1 Blog plans include access to Slider Revolution plugin.
Slider Revolution is an innovative, responsive WordPress Slider Plugin that displays your content the beautiful way. Whether it's a Slider, Carousel, Hero Image Scene or even a whole Front Page, the visual, drag & drop editor will let you tell your own stories in no time! And it does not even matter if your visitor watches the page on desktop or mobile or any other device!
For convenience we've loaded an iframe of their website to show their features. For info on how to use this on your site please refer to the Knowledge Base or ask a question on the Forums.
Please remember - what you see below is a separate different website - purchases and contact are not from the TGP Network.