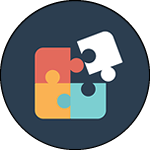 Solutions
Lead Gen – Convert Pro Plugin

Increase Subscribers & Conversions
Website / Tier 1 Blog plans include access to several different high-quality plugin options for Email Opt-ins and Lead Generation. A great solution is Convert Pro, offered by the same people that deliver Ultimate Addons for Beaver Builder and Elementor, as well as, the very popular Astra Theme.
We've loaded an iframe of their home page here to give an idea of what you can do with this valuable plugin.
Keep in mind what you see below here is actually a separate website - contacts and purchases through there are different than the TGP Community Network.